Da Vinci Kids

app

Da Vinci Kids embraces children's natural curiosity and transforms it into a passion for exploration and a lifelong love of learning.

Da Vinci Kids app offers hours of handpicked, educational entertainment for kids aged 6-12 at home and on the go. Featuring award-winning, curriculum-based videos and brain-boosting games, kids are encouraged to discover, experiment and create.
Start your free trial now!
Got a coupon code? For special occasions, we hand out coupons for discounts or free trial periods. Check our social media channels or participate in our local Da Vinci Kids events to get yours!
Inspiring Shows
and Games
Bring learning to life with a world of award-winning TV shows and brain-boosting games for the whole family, available for streaming and on-demand.
Premium
edutainment
Our video content is categorised into a range of engaging topics, like Science & Technology, Arts & Crafts, The World Around Us, Sports & Superhero Skills, Nature & Wildlife, and History & Discovery.
Curated
Content
All of our content is carefully selected by educational experts, and creates a perfect opportunity for families to share the wonder of learning together.
Kidsafe
& Ad-Free
From experiencing the hustle and bustle in a hospital emergency room, to zooming through space, our award-winning, ad-free content is carefully chosen by educational experts to captivate and inspire kids.
CURIOSITY ON DEMAND
Our videos and games are dedicated to opening minds and unlocking bright futures for kids around the world.
SAFE AND SECURE
Leave your kids to learn at their pace, and give yourself real peace of mind with engaging family friendly content.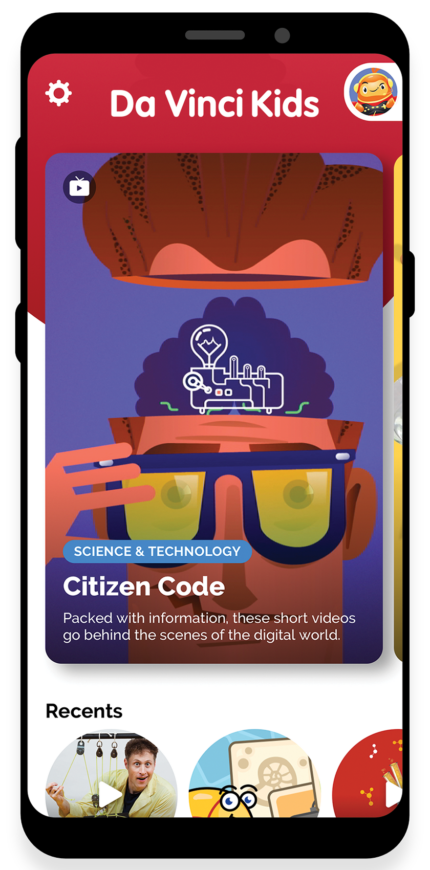 GIVE THEM A HEADSTART

It's proven that children learn better when they're having fun, and Da Vinci Kids will help them get ahead of the class.

THINK BIGGER

Access the world's largest library of kids' fun learning games and TV shows, and inspire your kids to explore endless possibilities, discover new ideas, and think bigger.

Fatal error: Uncaught Error: Class 'DVL\Modules\Manager' not found in /code/wp-content/themes/davinci-learning/views/how-to-get-dvl-kidspace.php:58 Stack trace: #0 /code/wp-includes/template-loader.php(74): include() #1 /code/wp-blog-header.php(19): require_once('/code/wp-includ...') #2 /code/index.php(17): require('/code/wp-blog-h...') #3 {main} thrown in /code/wp-content/themes/davinci-learning/views/how-to-get-dvl-kidspace.php on line 58