Choose the plan that's right for you
Monthly Subscription
/Month
First 7 days free
Cancel anytime
6-Month Subscription
/6-Months
First 7 days free
Cancel anytime
Annual Subscription
/Year
First 7 days free
Cancel anytime
Enjoy Da Vinci on your smart TV
Da Vinci is now available on connected Smart TVs, so you can enjoy our shows from the comfort of your living room. And the great news is you can use the same subscription on the Da Vinci Smart TV app and mobile app, and pick up where you left off. Join the Da Vinci family today!
and many more connected TVs!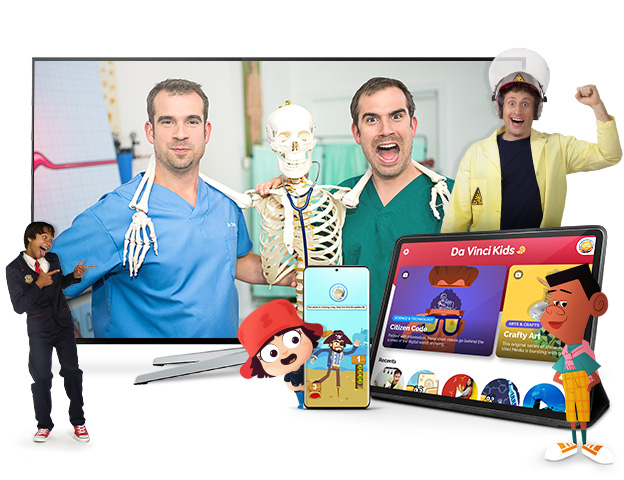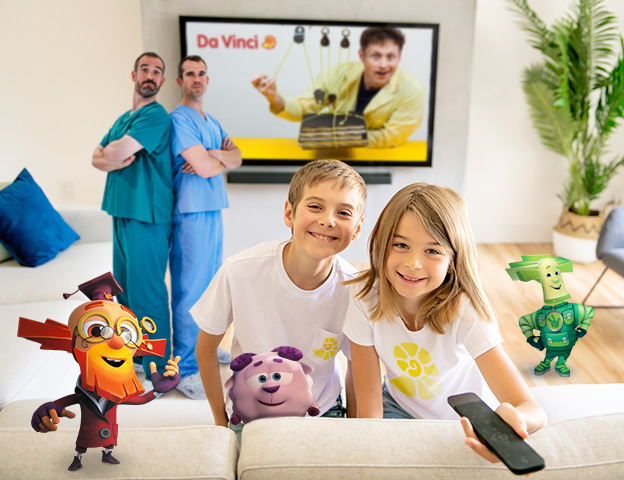 TV Channel for the whole family
Aside from our award-winning programming, we also offer incredible documentaries in the evening.
Da Vinci is broadcast in 22 localised versions across over 190 territories worldwide via our partnering cable and satellite operators, as well as streaming platforms.
To tune in, check the channel number on your subscribed TV provider and make sure you signed up for the right package that includes the Da Vinci channel. If you want to stream Da Vinci on one of our partner streaming platforms, simply search for Da Vinci and get started right away!
Select your provider:
Not available with your cable or satellite provider yet? Sign up to our newsletter and we will notify you when the Da Vinci TV Channel is launching.

In the meantime, why not try the app instead!
Sign up to newsletter